Welcome to Poppell Farms!
We are a real working farm in South Georgia — growing and selling fresh produce for our Farm Market. In the Fall, we open to the public with aMAZEing fun, 20+ attractions, a petting farm … and pumpkins! It's homegrown family fun just a short country drive from you! At Christmas, we sell fresh-cut Fraser at our tree markets locally.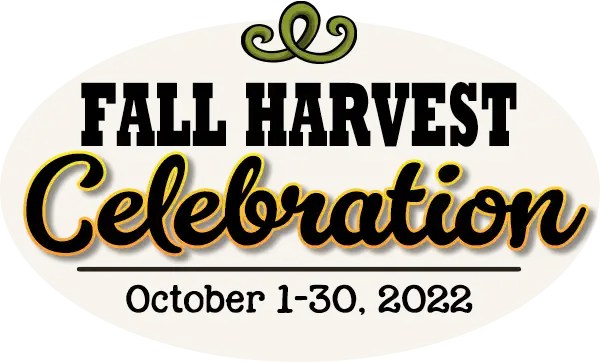 Opening soon for the Fall season! Daytime fun: Get lost in our tall sorghum maze, enjoy wagon rides and the Pumpkin Patch!  Stay after dark on Friday and Saturday nights to explore the maze with a flashlight (it's NOT haunted). Beginning October 7, brave the Haunted Trail through the woods after dark!  Areas of the farm are lit for visitors to enjoy some activities at night. See the fun …
SATURDAY Daytime Farm
Open 10am – 5pm
Maze, Hayride to Pumpkin Patch, 20+ Attractions
$16.95 (ages 4+) No group rates
Must be in line for the hayride by 4pm

Friday + Saturday Night Farm
Open 5 – 10pm
Flashlight Maze and 8+ farm attractions
$8.95 (Ages 4+)
No hayride to the pumpkin patch at night
SUNDAY Daytime Farm
Open Noon – 5pm
Maze, Hayride to Pumpkin Patch, 20+ Attractions
$16.95 (ages 4+)
Must be in line for the hayride by 4pm
Haunted Trail
Open sunset til 10pm
Friday and Saturday nights only!
$11.95 (ages 4+) | $16.95 combo
(Combo includes Trail + Friday/Saturday night farm ticket)
If you purchase a Saturday daytime admission, it is good until 10:00 pm.  You can add a Haunted Trail ticket for an additional $6.00 +tax (only at the gate, not online). No Haunted Trail Sunday nights. Activities not open at night: Wagon rides to the Pumpkin Patch, Barnyard Baseball, Pony Rides, Catch-n-Release Fishing.
Open every Friday night, Saturday (day and night) and Sunday from October 1-30, 2022.
Stetson Bennett, the Georgia Bulldogs' beloved quarterback, is represented in all his glory in the Poppell Farms cornfield. Bennett's likeness has been cut out of the corn into a maze, which will provide the centerpiece entertainment for the Poppell's annual Fall Festival celebration. Read the whole article …
No smoking (including vapor) • No alcohol • No pets (Licensed Service Animals only)

We accept VISA, MasterCard, American Express & Discover.