Welcome to Poppell Farms!
We are a real working farm in South Georgia — growing and selling fresh produce. In the Fall, we open to the public with a 10-acre maze, 20+ attractions, a petting farm … and pumpkins! It's homegrown family fun just a short country drive from you!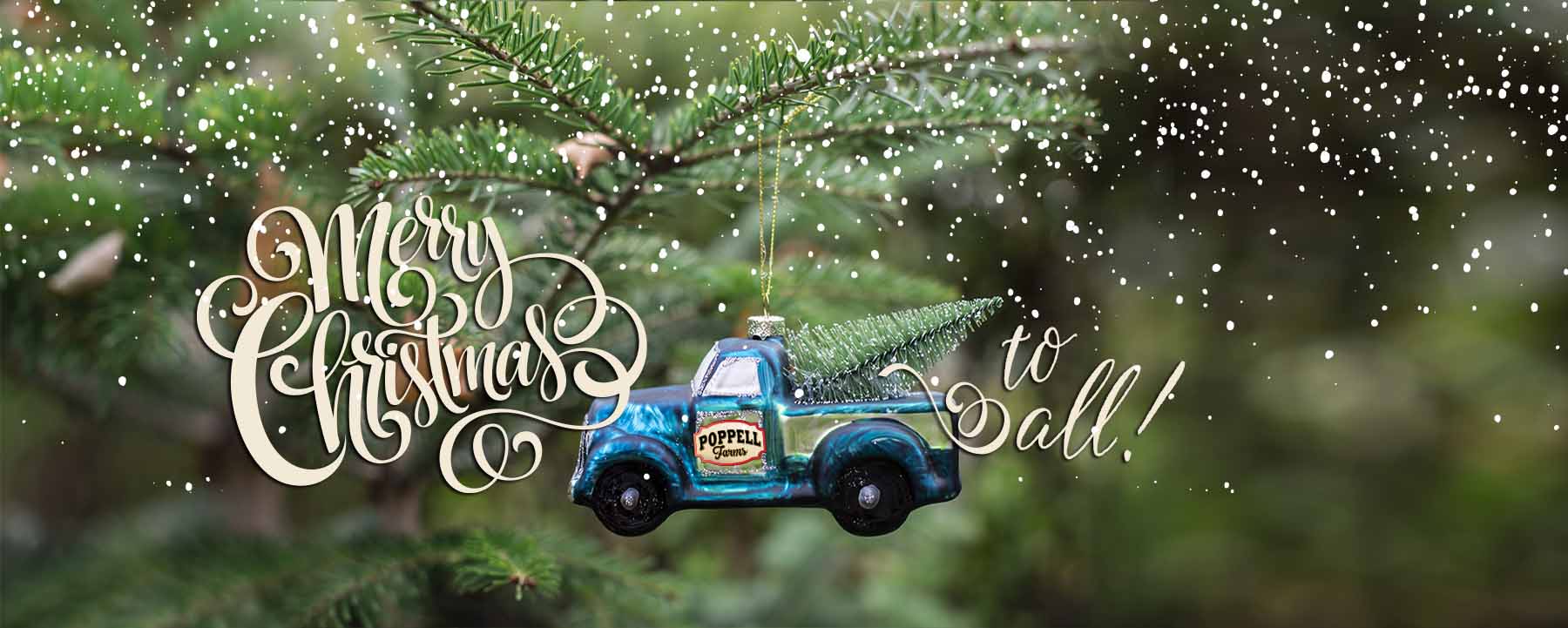 Christmas Tree Markets
Starting Saturday, November 20 … we sell fresh cut Fraser Fir trees grown and delivered straight from the Smoky Mountains of North Carolina. We also have fresh wreaths and garland. If you're in need of a new tree stand, we also sell Deluxe Tree Stands. Find out the Market locations and come shopping! We've got Tree Tips for keeping your tree beautiful, too!
Preview of Fall Fun 2022 …
We're already planning fresh-air fun for next Fall! The 10-acre maze will be open for daytime adventure, and if you're not a fraidy-cat, you can brave the Haunted Maze. (It is really dark but not haunted! Shhh. Don't tell! Kid friendly fun!)  Hayrides and the Pumpkin Patch will be open during the daytime hours also! Areas of the farm are lit for visitors to enjoy the jumping pillows, cow trains, playground, petting farm, games and more. Get the details!
This week at Poppell Farms
Christmas is fast approaching and we're busy setting up for our Christmas tree markets!  Follow us on Facebook to get the latest farm news!
No smoking (including vapor) • No alcohol • No pets (Licensed Service Animals only)
We accept VISA, MasterCard, American Express & Discover.